Hello All &
HAPPY NEW YEAR
to each and everyone of you!
Hope your Christmas was super special too?!
I had a busy but fun filled day full of beautiful family & beautiful friends
We had 32 people here for Christmas lunch...and then after lunch a massive
water fight....which included 1500 water balloons, buckets & water pistols and all while it was raining outside?
(it is Summer here in Australia)
Today I am sharing a layout I created for
Tresors de Luxe
&
my final layout for 2014!
I have also used 7Dots Studio paper and cutout elements.
I love how this turned out and I love this photo of my first Grandbubba!
This stunning lace adds the perfect softness to my dark background.
Tresors de Luxe products used:

For this layout I only used the stunning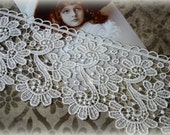 Too easy!


I do hope you are finding a little creative time....and I hope
that 2015 is wonderful to you all